Michael Phelps shares cold tub routine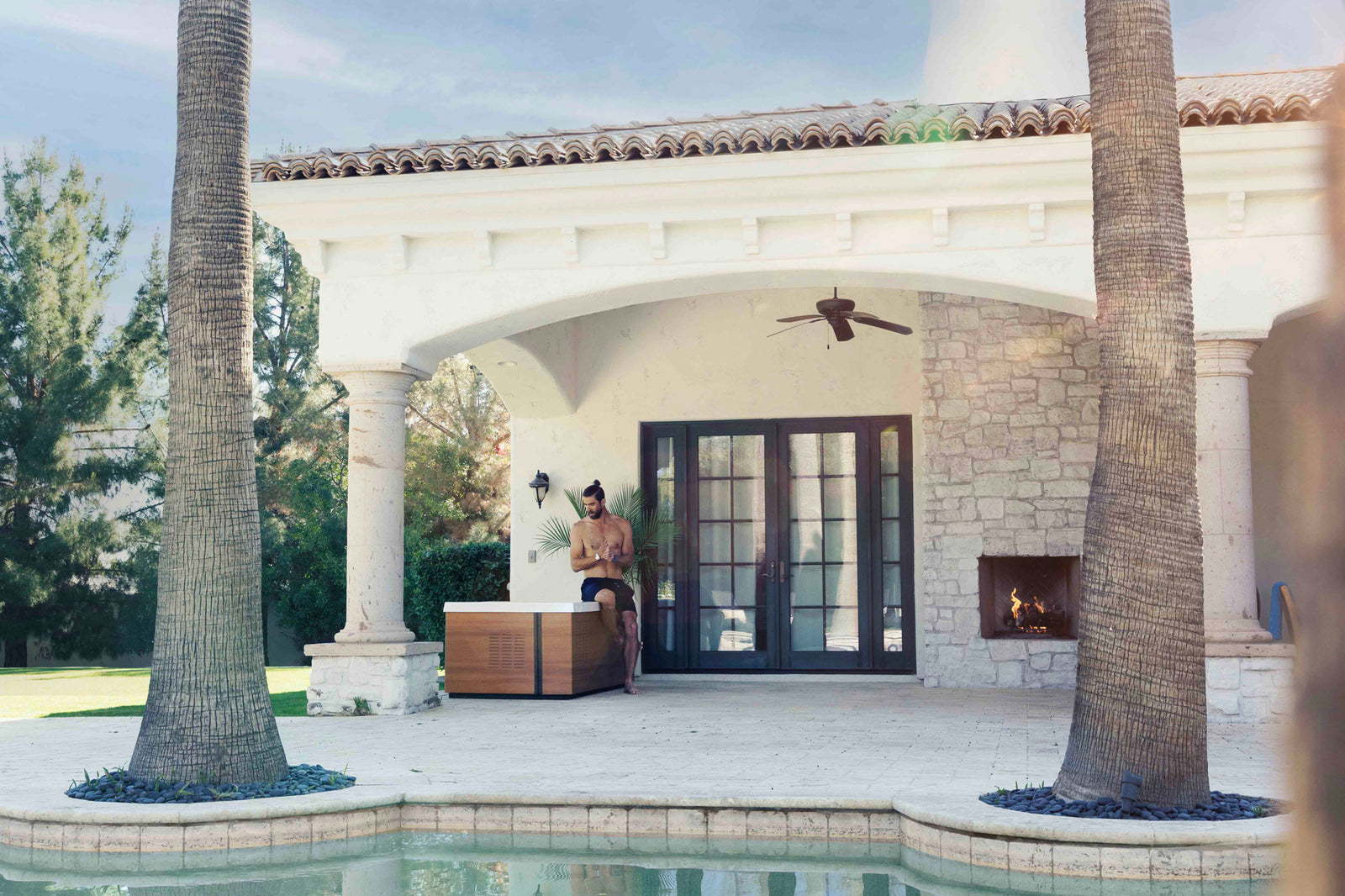 Michael Phelps was accustomed to putting his body to the test. Training at the highest level, he would often swim over 10,000 meters a day. He would also do dryland workouts and hit the gym for weightlifting. 
But as he was preparing for the 2012 Games, he faced a true challenge: his first ice bath.
Ice baths have long been used by athletes as a form of recovery. Training centers might have large buckets or stock tanks filled with cold water and ice. The athlete will then soak in the cold water, which is typically 45 degrees to 60 degrees. Just 5 to 15 minutes can help decrease muscle soreness, reduce inflammation and speed recovery — all which can help an athlete perform day after day. 
Phelps was hesitant, and he told his trainer that he didn't want to do an ice bath. But he ended up getting in.
That first soak was 10 to 15 seconds, and he swore that he would never do it again.
"The next day, I did 5 minutes and I've spent the rest of my life making it a part of my routine," he says.
Developing the Michael Phelps cold tub
Phelps saw a lot of physical benefits that came from his time in a cold tub — throughout his career, during which he won 23 Gold medals. But the benefits have transcended professional sport and into retirement. 
It's an integral part of a holistic wellness routine.

"Being able to have access to a cold tub allows me to be my best self every single day," Phelps says. "It gives me the best chance to accomplish my goals — whether that's in the gym, on the golf course or at home with my family."
Recognizing the importance of cold water therapy, Phelps reached out to long-time partner Master Spas to develop a cold tub. The tub would not just level up Phelps ice bath routine but redefine cold water therapy.
Michael Phelps Chilly GOAT Cold Tubs are not just designed for performance but comfort. The cold tubs feature a spacious soaking area, built-in seat and armrests for a completely immersive experience. The premium filtration system and energy-efficient chiller provide clean, clear, cold water on demand.
"I don't know if I could have drawn up a more ideal tub," Phelps says.
5 questions with Michael Phelps
Michael Phelps is widely known for his accomplishments in the pool —23 Gold medals, numerous national titles. His unmatched skill and dedication to the sport have earned him a place in history as the most decorated swimmer ever. 
But he's shifting the conversation from swimming to another way to benefit from the water: cold tub therapy.
What did you want in an at-home cold tub?
I've used several different types of cold tubs over the years but was always challenged by their size and shape. I wanted something that was wide enough and long enough to fit my whole body in it. I know how important it is to be able to fully submerge themselves.
But it was also key to be able to adjust the temperature and have options for therapy — whether it's just sitting on the ledge and soaking your legs or getting your entire upper body under water.
Having that range, like we do with the Chilly Goat, is pretty special.
What are some of the physical benefits that you have seen from cold water therapy?
I'm a creature of habit, and if something works for me, I stick to it.  When I get out of the cold water, I can feel my blood flow improving and my muscles becoming looser. My body just feels good.
Moreover, as I learned more about my own mental health, I discovered the numerous benefits of doing cold water therapy. Taking a cold shower in the morning has become a routine for me, and it truly helps me be myself.
Why have you kept cold water immersion as a part of your routine?
The benefits are there. I spent 20-plus years trying to do everything perfectly to give my body the best chance it could to perform as high as I wanted to perform. Now, whether I'm being a dad, traveling or working out, I still need that recovery. I need to spend that time and energy to give my body a chance every day to be the best self. 
We all need to spend time on recovery. For me, that's a cold tub.
Do you have a protocol for cold water therapy?
My trainer and I developed a cold water routine throughout my career. And I've been able to transition it into my everyday life.
If the water temperature is below 50 degrees, I'll stay in the cold tub for 5 minutes. If the water is above 50 degrees, I'll spend 7 minutes in the tub. 
Before developing the Chilly GOAT Cold Tub with Master Spas, I would try to do my ice baths around the days I work out. I wanted to make sure that I could move after my lifting sessions, which are typically Tuesday, Thursday and Saturday.
Are ice baths just for athletes? Or can anyone benefit from cold water therapy?
Recovery is an important part of any athlete's schedule. But I think it should be a part of everybody's schedule. To be your best self every single day, you need to recharge and recover from everything that's been going on in your life. Getting in the cold tub is a great way to do that.
How to buy a Chilly GOAT Cold Tub
Do you want to enjoy the benefits of cold water therapy without buying bag after bag of ice? Having a Michael Phelps Chilly GOAT Cold Tub allows you to realize the impact of cold water. Enjoy clean, clear, cold water on demand. You can click here to find out more about the benefits of incorporating a Michael Phelps Chilly GOAT cold tub into your routine. Start your journey today!
---