Master Spas to showcase latest in cold water therapy at the 2023 NOBULL CrossFit Games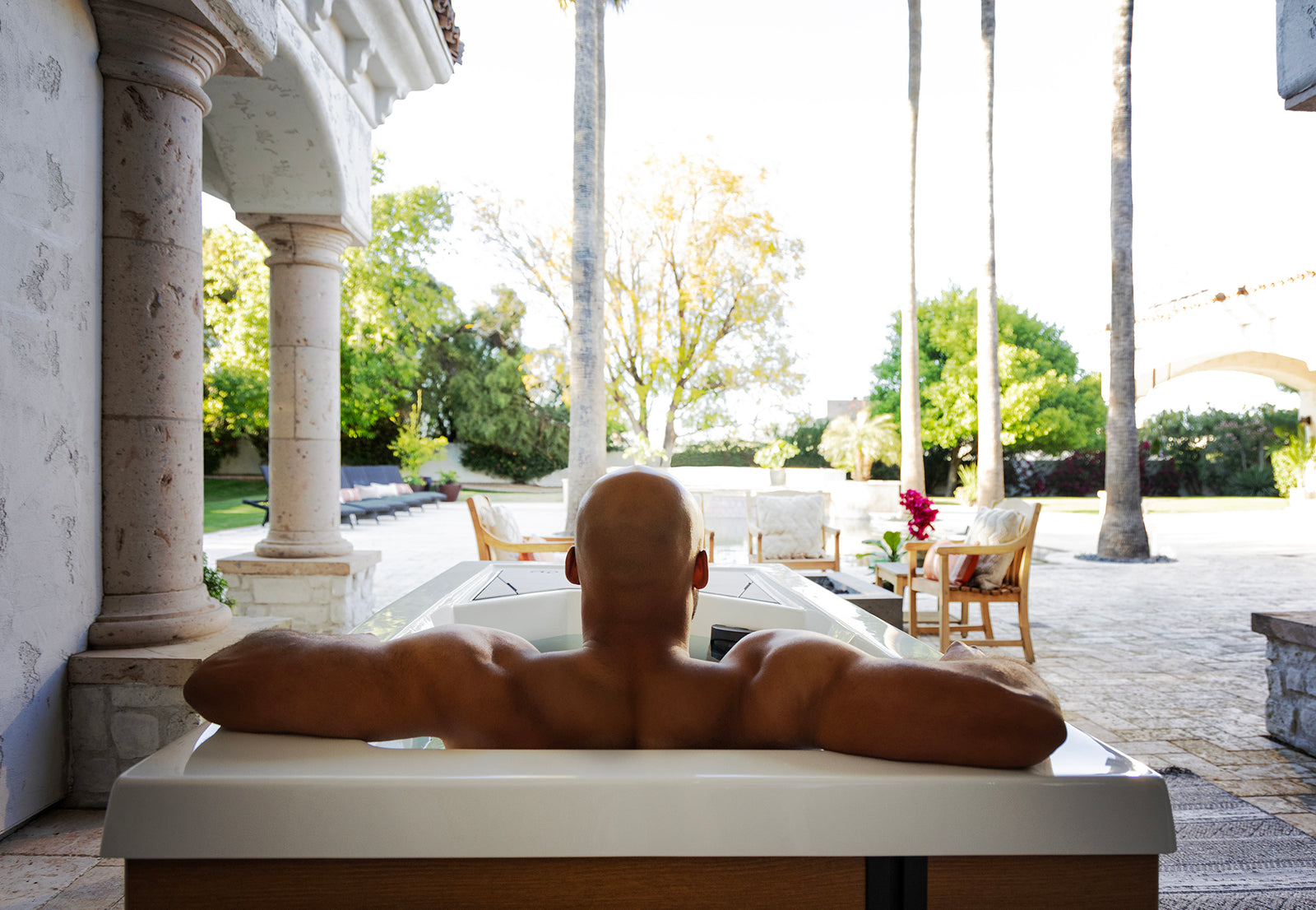 FORT WAYNE, Ind. — Master Spas, a leading provider of innovative hot tubs and swim spas, is thrilled to announce its participation as a vendor at the highly anticipated 2023 NOBULL CrossFit Games. As part of their presence at the event, Master Spas will be unveiling their newest addition to the cold water therapy lineup, the Michael Phelps Chilly Goat Cold Tub.
The NOBULL CrossFit Games, renowned for its rigorous competition and world-class athletes, is the ideal platform for Master Spas to introduce their cutting-edge cold water therapy solution. Designed to cater to the needs of CrossFit athletes of all levels, the Michael Phelps Chilly GOAT Cold Tub provides an ideal recovery and rejuvenation tool for athletes looking to optimize their performance.
"We are thrilled to bring the Chilly GOAT Cold Tub to the 2023 NOBULL CrossFit Games," said Kevin Richards, Master Spas' Vice President of Sales and Marketing. "This revolutionary cold water therapy solution is designed to help athletes push their limits, recover faster, and perform at their best."
Leveraging its extensive experience in the spa industry and collaborating with 23-time Gold medalist Michael Phelps, Master Spas crafted a cold tub that is positioned to change the game. The Michael Phelps Chilly GOAT Cold Tub features a sleek, ergonomic design and a spacious interior allows for full submersion. A built-in chiller, advanced filtration system, and insulation ensure that the water is cold, clean, and clear for athletes. 
Attendees will have the opportunity to experience the benefits of the Michael Phelps Chilly GOAT Cold Tub, as well as explore the tub's features. The company's knowledgeable representatives will be on-site to provide detailed information, answer questions, and assist attendees in finding the perfect hydrotherapy solution to fit their needs.
In addition, attendees will have the opportunity to enter a giveaway to win a Michael Phelps Chilly GOAT Cold Tub, valued at $8,495.
The 2023 NOBULL CrossFit Games will take place from Aug.1 to Aug. 6 at Alliant Energy Center in Madison, Wisc.. Attendees can visit the Master Spas booth throughout the event to explore the Michael Phelps Chilly Goat Cold Tub and discover how Master Spas' hydrotherapy products can enhance their fitness journey.
For more information about Michael Phelps Chilly GOAT Cold Tubs, please visit ChillyGoatTubs.com. Stay connected with Chilly GOAT Tubs on Instagram, TikTok, YouTube, and Facebook.
About Master Spas
Master Spas is based in Fort Wayne, Indiana, 90 miles northeast of Indianapolis. Operating out of a state-of-the-art, 614,000-square-foot manufacturing facility on a 45-acre manufacturing campus, Master Spas is the largest swim spa manufacturer in the world, and largest portable hot tub manufacturer that makes 100% of our product in the USA. The company's executive team boasts more than 200 years of spa manufacturing success and one of the strongest track records in the industry. For more information, please visit: www.MasterSpas.com.
---