Master Spas expands partnership with Michael Phelps to launch innovative cold tub for ultimate recovery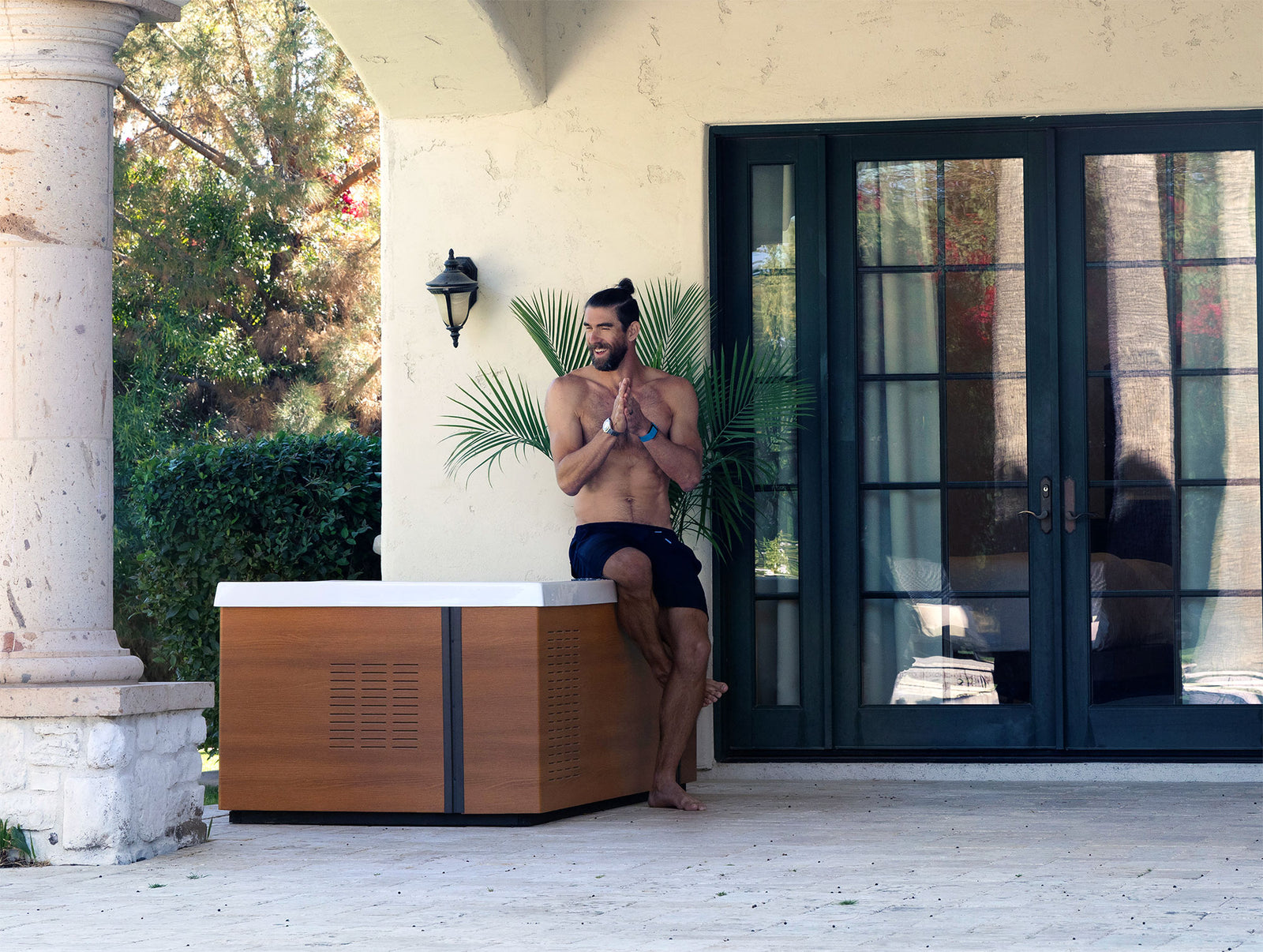 FORT WAYNE, Ind. — Master Spas, a leading manufacturer of hot tubs and swim spas, is proud to announce the launch of the Michael Phelps Chilly GOAT Cold Tubs in collaboration with legendary swimmer and longtime Master Spas brand ambassador Michael Phelps. 
Phelps, the most decorated Olympian of all time, has long been an advocate of cold water therapy for enhancing athletic performance and promoting recovery. As a competitive swimmer, Phelps relied on ice baths and cold showers to help soothe sore muscles and reduce inflammation after intense training sessions. The benefits of cold water immersion go beyond performance for Phelps. He has continued to prioritize cold therapy in retirement, not just for the physical benefits but the mental boost as well. 
"We are thrilled to build on our partnership with Michael with this exciting new product," said Kevin Richards, Vice President of Sales and Marketing. "His commitment to performance, fitness, and mental health align perfectly with Master Spas' mission to help people live life better. Chilly GOAT Cold Tubs is the culmination of our shared vision, and we are confident that it will revolutionize the way athletes and individuals approach cold water therapy."
The partnership between Master Spas and Phelps began in 2010, with the launch of the industry-leading Michael Phelps Signature Swim Spas. With input from Phelps, Master Spas was able to build upon its swim spa line and create a swimming pool alternative that would benefit Phelps and his training.
Now, building on the partnership, Phelps has provided invaluable input in the development and design of the Michael Phelps Chilly GOAT Cold Tub by Master Spas.
"I believe in the benefits of cold-water therapy, from my time as a competitive swimmer through my health and fitness routine today. I've used several different types of cold tubs over the years but was always challenged by their size and shape," Phelps says. "In working with the team at Master Spas, it was important to me that we design a tub that allows for full submersion to help maximize the benefits of cold-water therapy and, together, I'm excited to introduce the Michael Phelps Chilly GOAT Cold Tub by Master Spas."
Michael Phelps Chilly GOAT Cold Tubs by Master Spas were designed to deliver the ultimate cold water experience. These tubs are spacious enough to fully submerge your body, allowing for maximum cold therapy benefits. Built-in arm rests and a built-in seat provide added comfort during your cold water soak, and the top deck allows you to change your soaking position for a truly customizable experience. 
The tub is equipped with a chiller and water care system, providing clean, clear, cold water on demand. The water temperature can be adjusted to suit an individual's needs and preferences. The Chilly GOAT Cold Tub is also constructed with durable and high-quality materials, ensuring its longevity and performance.
Michael Phelps Chilly GOAT Cold Tubs by Master Spas will officially launch on July 12, 2023. For more information about the Chilly GOAT Cold Tub, visit www.chillygoattubs.com.
About Master Spas
Master Spas is based in Fort Wayne, Indiana, 90 miles northeast of Indianapolis. Operating out of a state-of-the-art, 614,000-square-foot manufacturing facility on a 45-acre manufacturing campus, Master Spas is the largest swim spa manufacturer in the world, and largest portable hot tub manufacturer that makes 100% of our product in the USA. The company's executive team boasts more than 200 years of spa manufacturing success and one of the strongest track records in the industry. For more information, please visit: www.MasterSpas.com.
---